Management Team
Meet Our Leadership Team
As a top performing Northwestern Mutual office, the success of Northwestern Mutual - Chicago can be directly attributed to the high-quality leadership and the strength of our management team. In the Deerfield district office, our goal is to ensure the continued success of our financial advisors, representatives, college interns and staff by providing the proper guidance and support to help them experience personal, professional and financial growth.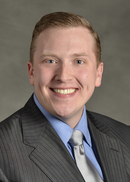 Office 847-291-5014
Jim became Managing Director of the Deerfield District Office in 2017. He joined Northwestern Mutual - Chicago in 2006 and began to pursue leadership opportunities. He has served as a College Unit Director, Field Director and most recently Growth and Development Director in the Rosemont District office.  In these roles, he demonstrated success in leadership and development of the next generation of financial professionals.  At the same time, he has built a successful comprehensive financial planning practice helping clients plan for and achieve financial security.
Alyssa Brand
Financial Representative Intern
alyssa.brand@nm.com
Office 847-291-5000
Alyssa Brand is currently a rising senior at Drake university where she studies finance and marketing. She competes at the division one level as a captain for the Drake women's soccer team. She grew up in Skokie,IL with her parents and two sisters. She is hoping to move back to the Chicago area upon graduation and pursue a career in finance.
Mallory Mavros

mallory.mavros@nm.com
Office 312-641-8900
Mallory Mavros was named the Development Coordinator at Northwestern Mutual in July of 2018.  As the Development Coordinator, Mallory is responsible for Team coaching, training, and growth at the Deerfield Firm.
Mallory lives in the city and loves to try out new restaurants, yoga, and long walks along the lake with her dog Bennie.
Nancy McLane Lazar

nancy.lazar@nm.com
Office 847-291-5000
After more than 25 years in corporate and commercial real estate management, Nancy McLane Lazar was ready for a new challenge.  She joined Northwestern Mutual as the Office Manager in May 2018.  Professionally, she says her favorite thing is creating order from chaos, something that was quickly put to the test during the company's office relocation!  She holds a degree in English from Northern Illinois University.
Outside of work, Nancy is an accomplished vocal musician, an avid baker, and is very active in her church. She and her husband enjoy traveling and hiking, and are parents to a very spoiled wire fox terrier.
Sam McLaurin Barton
Financial Representative Intern
samuel.m.barton@nm.com
Office 847-291-5000
Sam is currently working towards a Finance degree at Lake Forest College and is anticipating to graduate in May of 2019. Aside from academics, he runs cross country and track and will be a senior leader on the team for his last year. Sam joined our team in May of 2018 alongside other college interns within Northwestern Mutual Chicago. He can see himself becoming a Financial Representative after he graduates from college.
On the weekends, Sam enjoys going for long runs in nature preserves with his teammates.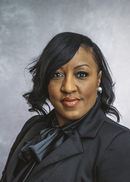 Stacy M White

stacy.m.white@nm.com
Office 847-291-5664
Stacy was named the Director of Recruitment & Selection at Northwestern Mutual - Deerfield in August 2017.  As the Director, Recruitment & Selection, she is responsible for being the "Brand Ambassador," responsible for all growth and recruitment efforts of our Deerfield firm.  Stacy works in a leadership capacity closely with the Managing Director, to build quality relationships both externally, in the community, and internally, among office personnel. Stacy's primary emphasis is to promote the company's career opportunity, partner with strategic alliances & community leaders and develop Centers of Influence.